The web 2.x revolution is blazing on computers, tablets, phones and wearable devices around the world. Smart business leaders, those on the cutting edge of societal and business trends, know the consumer of today needs more than just static images and words on a website. Consumers demand interactivity, constant invention, frequent updates and maybe even a little fun.
Already, social media such as Facebook, tumblr, WhatsApp and Twitter have begun to transform the way smart companies do business. The leaders in their field are working with their customers, providing updates via Facebook fan/business pages and posting humorous, short comments through Twitter. Their words can go directly to the consumer through any of the many screens most consumers use daily.
Despite these widely available tools, there still are too many companies missing out on the advantages being offered through mobile computing and social media. That's mostly because business leaders aren't trained to write quickly and entertainingly. They can be concise or full of precise facts and figures, but that's not necessarily what consumers look for every day.
Fortunately for you, we here at Web Words are trained for just that sort of thing, and have decades of experience providing timely content designed to exacting specifications.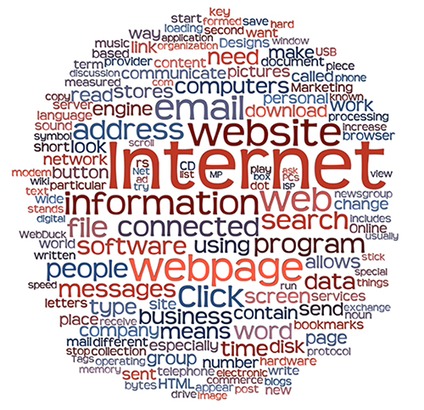 We offer services such as setting up blogs and Facebook pages, and providing updates for each of those sites. We also offer help in writing up what you want consumers to see on your website. In addition, we also offer script writing and video services for the individual or business desiring a more cinematic face toward the internet..
Contact us at any time if you want to be represented in the word wide web with something more than merely the basics.
We offer:
     •Engaging content for company website
     •Social media presence: tweets, posts, and updates of all flavors
     •Press releases for print media
     •Press packets for important client events
     •Eye-catching and informative brochures
     •Newsletters of all sizes, production and distribution
     •Presentation management, including slideshows and speeches